Your job interview has just ended and the interviewer asks, "Do you have any questions?" and your mind goes blank. The reason could be either you cannot come up with anything smart to say right then or you are a shy person. But the thing is, you have to say something. This is when you realize the importance of preparing some good follow-up questions before the interview.
Moreover, you've got to keep in mind that you can ask great questions all through your interview as well. The job interviews should be two-sided conversations, not interrogations.
Still finding it hard to come up with ideas? Let me help you!
Below are some good questions to ask during the interview to show your interest in the position: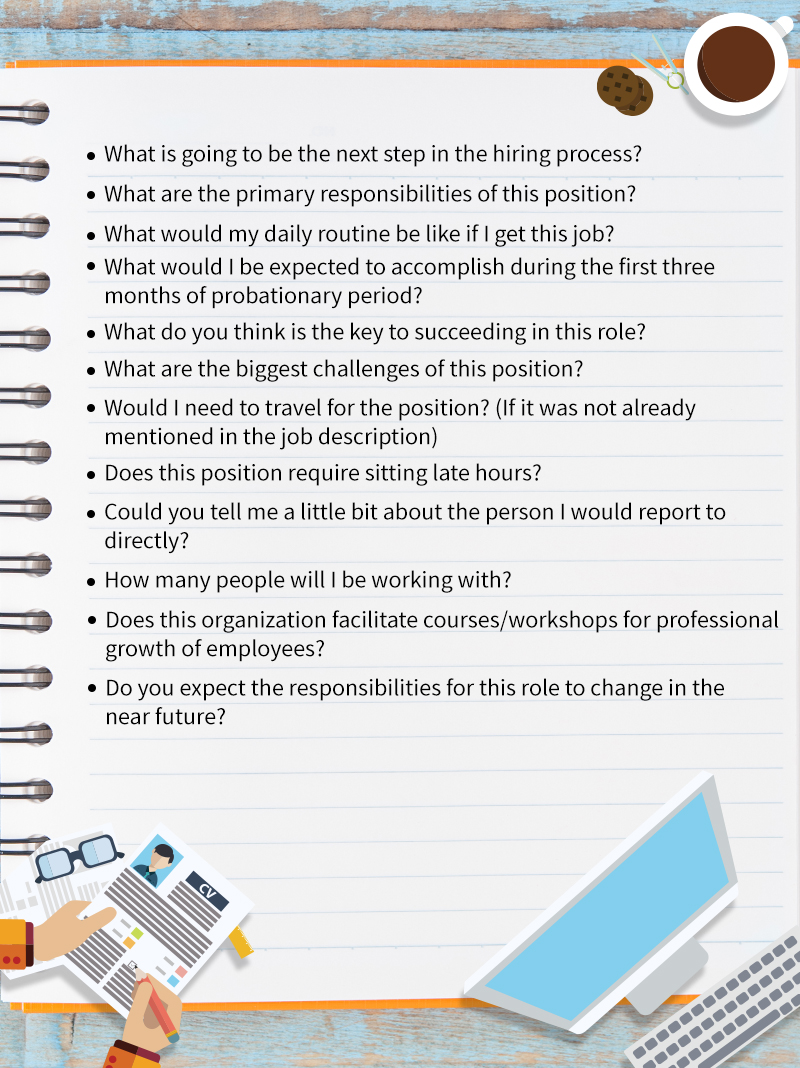 Mentioned above were the common questions that would fit in almost every job interview. When you're clear on the ins and outs of your desired position and role, you can then move on to larger and deeper questions to ask interviewers.
Happy job hunting!