Lahore: The Lahore Chamber of Commerce & Industry has officially launched the LCCI Employment Portal in collaboration with Pakistan's leading job site – Rozee.pk.
LCCI President Almas Hyder inaugurated the portal along with the Chairman and CEO of Rozee.pk, Monis Rahman. LCCI Vice President Faheem-ur-Rehman Saigal was also present on the occasion.
On the occasion, Mr. Almas Hyder said that finding good human capital remained one of the biggest challenges for businesses. Mr. Monis Rahman threw light on the importance of bridging the gap between the opportunities and the talent. According to Rahman, an approximate of 1.9 million new people enter the job market each year in Pakistan but due to the lack of awareness, they fail to discover available job opportunities; and the launch of this employment exchange program with LCCI is one of the efforts to cope with this issue.
The employment portal would greatly help the LCCI members to fill their vacant job positions without spending money on job ads and wasting a lot of time in screening or short-listing relevant job applications, besides allowing to create accounts, post jobs, search desired candidates and mark hires through the platform.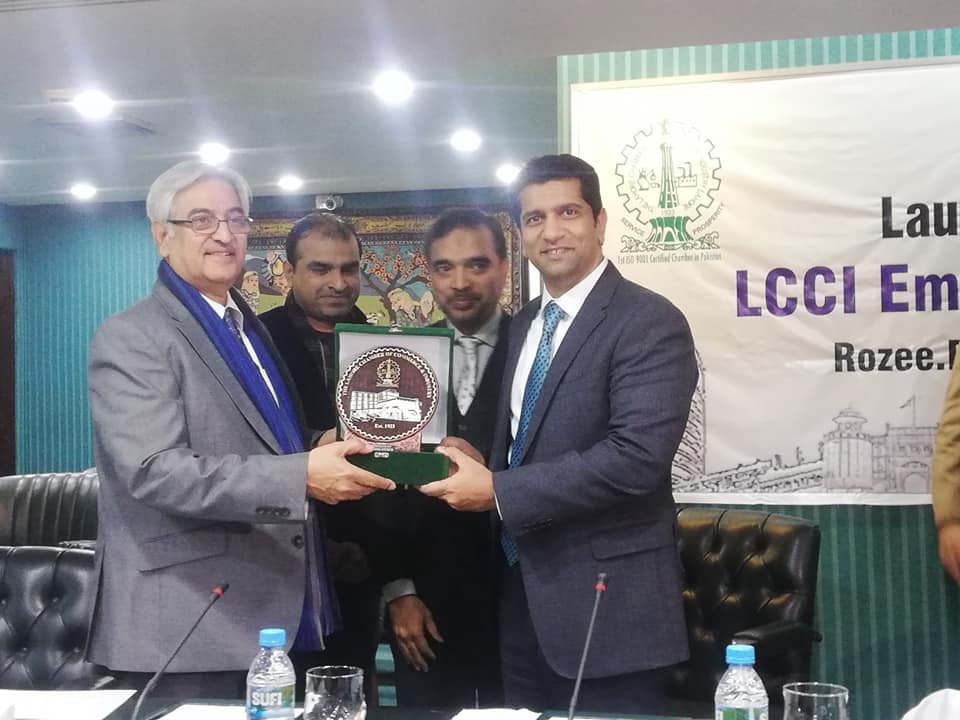 On the occasion, LCCI and Rozee.pk also signed Memorandum of Understanding under which the chamber will control the portal through administrative features and access reports to understand and manage the programme. Rozee.pk will manage day to day technical operations of the portal to ensure smooth running of the exchange.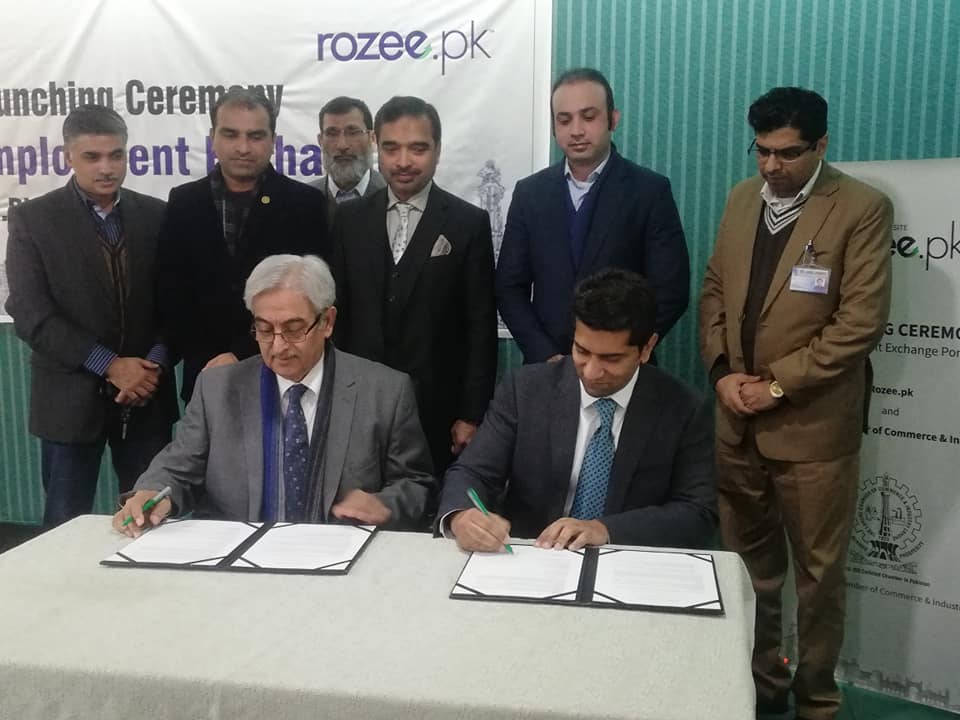 Rozee.pk will invest in development costs to build the LCCI employment exchange and bear the expenses of hosting, servers, bandwidth and maintenance. LCCI is the first chamber in the country to take such an initiative to curb unemployment.