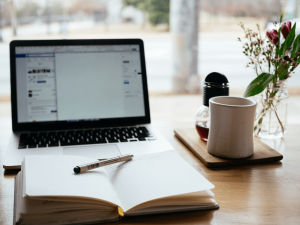 "Finding a job is a piece of cake"… something no one said, ever.
Even if an individual is the most optimistic or a person with a generally positive outlook in life, the process of searching for a new suitable job role itself may turn out to be quite a painful and challenging process. Amidst the highly saturated job market where one opening may have several candidates lined up for the interview, it has become extremely difficult to access the recruiter given the time and space concerns. From applying to multiple roles to receiving rejection letters, the situation can get quite overwhelming and sometimes even depressing.
But it doesn't have to be that way.
Founded in 2007 by Mr. Monis Rehman, Rozee.pk has garnered a name for itself in the employment industry. Pakistan's no# 1 job site, Rozee's goal of bridging the gap between the employer and employee has been extremely successful making it easy for people to literally find themselves a rozee (livelihood) much quicker than before.
About Rozee.pk – The Facts
A subsidiary of Naseeb Networks, Rozee.pk is a Pakistan-based website app that connects company recruiters with applicants looking for employment opportunities. The organization has been tirelessly working to make job-hunting easy for the jobseekers. Additionally, Rozee's vast network board is a great resource especially when there is over 100,000 jobs just one click away and that too for free!
Some Facts about Rozee:
Over 10 million registered professionals in our database
95,000+ employers posting jobs
More than 46 million applications submitted
Almost 800,000 monthly visits
Above 400,000 current vacancies on the website
And, 40% of Pakistan's internet users having visited Rozee's website in the last year. (47.52 million people out of 118.8 million)
Apply with Ease
Rozee.pk takes pride in providing a user–friendly, streamlined and easy process for both recruiters and applicants in order to find that perfect candidate and a perfect job.  Following are the four easy steps to access the array of jobs on Rozee.pk:
Jobseekers first select if they are; a) students, b) fresh graduates, or c) professionals.
Then they are asked a series of simple yet in-depth questions regarding their experience, education and the industry they belong to. (These questions are mandatory and need to be answered to get access to the Rozee.pk website and have the most ease while job hunting.)
Sign Up –> Receive Activation Code via Email  –> Get Access to Rozee.pk
When the applicant is granted access they are invited to update their profile and upload their CV.
***
Upon finishing all these steps the jobseekers can browse through a plethora of jobs available on the Rozee board in their preferred industry. Once an application has been sent for a particular opening the employers will review the application and reach out to the candidate that fits their criteria. In addition to this there are multiple options to facilitate the jobseekers such as option to connect Facebook and LinkedIn accounts to Rozee, get notifications from related jobs, a built-in mailbox, and a cover letter builder (for beginners) offering some basic templates to start from.
Why Rozee.pk is important for Job Searching?
With the inception of Rozee.pk and now more than a decade later, it is fair to say recruitment through internet and/or social media has quite frankly changed the rules of the recruitment game.
In the past, it was humanly impossible for recruiters to assess several candidates for one job opening hence letting go of several potential candidates without assessment. Today, adding a few filters online automatically removes CVs that do not fit the criteria.
The opening reaches millions of candidates which were not reachable before (and something that especially works today given the post-Covid hybrid/remote work acceptance).
Also, social recruitment especially through Rozee.pk has speed-up the recruitment process fairly, something that was not possible in a traditional setting. Jobseekers can quickly apply to their preferred jobs and the employers can directly reach out for interviews if they see fit.
Some of the more distinct features on the Rozee.pk website are that it even offers overseas employment for those looking to work in Saudi Arabia, Bahrain, UAE, Qatar and Malaysia. Furthermore, what stands out from all others on the website is Rozee's separate tabs for 'Join a Start-up', 'Women', 'Teachers', 'Healthcare' and 'NGOs.' These separate tabs show the organizations efforts to increase, support and provide much needed encouragement to the above mentioned fields and organizations.
Other Services offered by Rozee.pk
Applicants can get their CV reviewed by the experts at Rozee.pk to know how they can showcase their experiences and talent the right way on their resume in order to attract the recruiter. The best part, this service is free!
The seasoned professionals and CV writing experts at Rozee.pk also provide CV writing services in order for the applicant to make the perfect first impression to the employer before even meeting them. This service also ensures an appealing resume according to the market needs, free of grammatical errors as a result optimizing the CV to be the first to be searched giving the applicant a much needed head-start. Following are the four packages offered in this domain:
Early Career
Career Evolution
Advanced Professional
Senior Executive
Rozee.pk has a professional team of Career Counselors who provide Career Services to the candidates. They can schedule a call with a Career Counselor for advice by clicking on the link given below:
https://www.rozee.pk/careercounselling
Premium Packages (For Employers and Job Seekers)
The 'Priority Applicant Package' increases the chance for the applicant to get a job while employers can avail the 'Premium Select' feature to be listed prominently on the homepage of the site.
Pakistan's job market especially post-Covid has been very difficult to penetrate into but with the help of technology and a vibrant job board such as that of Rozee.pk, the process has become much easier compared to the past. Rozee's incredible team is what fuels the website, tirelessly working to connect talent with opportunity and will continue to do so until their goal of 'making Rozee easy' is achieved.